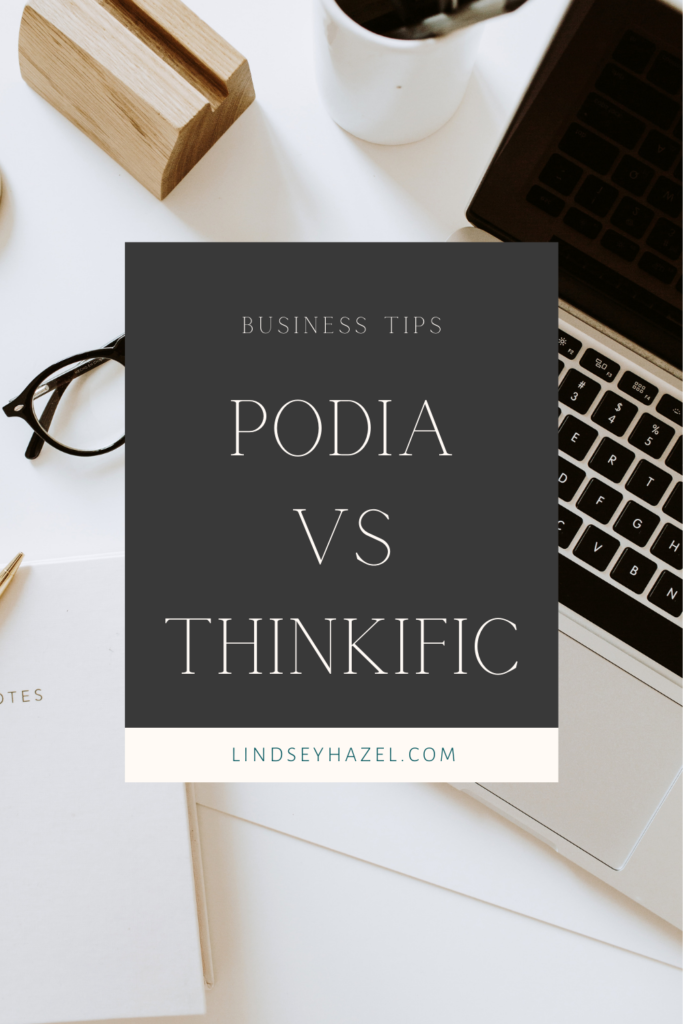 Disclosure: There are some affiliate links below, but these are for products that I highly recommend. I only share things that I love and use regularly. Thank you so much for your support!
As of June 2019 I have switched from Thinkific to podia. Podia allows me to have all of my products, courses and membership can be in one place. Last year I had switched from Teachable to Thinkfic and you can read about that here but now I switched again and don't intend on switching again because podia is exactly what I was looking for.
Previously I was needing to use three separate platforms to have all of my online courses and digital products online and it was a pain to keep track of.
With podia I can store my membership, digital products and online courses all in one place.
Podia super easy to use, the user interface is gorgeous and they don't have any transaction fees!
I decided to set up my membership like a patreon site and it's really easy to use. You can view it here.
So far, I'm loving the switch and highly suggest podia to thinkific or patreon or teachable.
The main reason I made the switch was that the user interface is SO MUCH EASIER to use, edit and create inside podia.
I don't feel like I need to learn how to code something to make it look better and it autosaves while I'm editing.
Here's what the editor looks like in thinkific:
Here's an example of my editor in podia:
Podia has one-click upsells that I can embed on my website or add to a product on my podia sales page. This has helped me increase sales SO MUCH faster!
If you have ever used samcart you'll love having this tool built inside podia.
Here's an example of an upsell:
Podia's customer service is above par and when I switched from thinkific they transferred all of my course content over to podia in less than 72 hours!
Another thing that I love about podia is the fact that I can embed products into my website.
Here are a few examples:

💰 Everything I did to earn over $1k per month with ONE Affiliate
How to Edit your Videos from Scratch Masterclass Replay
YouTube Starter Checklist
The customer service at podia is AMAZING! The CEO, Spencer reached out to me directly when I had questions about setting up my site and was really easy to communicate with. Everyone that I have talked to at podia has been kind and that says a lot for the online course platform market.
I highly recommend podia and I'm so glad that I found their software for my online business.
Comment below if you'd like an in-depth video review or if you have any questions about podia!
Click here to read how podia compares to thinkific.